Who We are
Science & Sport is a registered association which aims to promote sports, health and education. Now in our 7th year, our passion has always been to deliver quality training to athletes in Seychelles and France, helping them reach unimaginable levels of performance.
For the first time ever, we are professionalizing sports in Seychelles through the CQP (Certificat Qualification Professionelle) and BPJEPS certificate (Brevet Professionnel de la Jeunesse, de l'Éducation Populaire et du Sport) sports certification programs.
Our programs which are certified by the french qualification authority (and the Seychelles Qualification Authority, subject to their authorisation) have been built to certify in a short amount of time. Begin your career in sports after as little as 160 hours (15 days) of training! Or enroll on our BPJEPS program with only 1200 hours (1 year) of training, giving you the skills you need to train high-level athletes, or manage a team or sports project. Get fast tracked with these certificates in hand, to pursue your career in higher-level studies related to health, education and specific disciplines in sports.
Start earning a living from your passion. Be part of the move. Be part of Science & Sport.
What we do
Provide expert training and consultation in sports, especially high-level sports to elite athletes in Seychelles.
Train you to reach gold-medal status
Provide holistic sports management services to athletes (in training, logistics, seeking of sponsorships and competitions)
Offer multi-disciplinary classes e.g. fitness classes for ladies, swimming etc. Learn more.
Create and develop activities in connection with education, such as sports camps for children and students
Offer a recognized certificate sports program in both France and Seychelles.
Design sports projects at national and regional level
Promote health and physical practice
High-level sports program engineering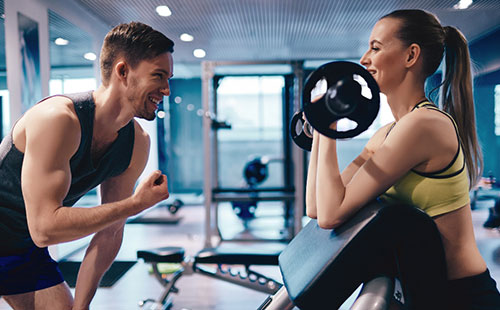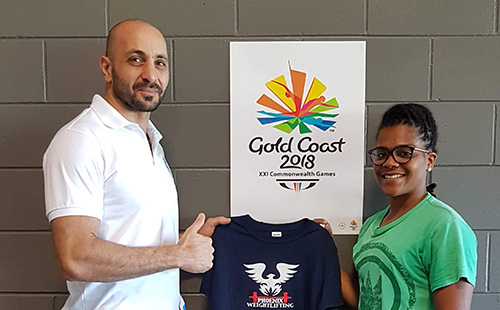 Zaher Hamdan was born in Lebanon and raised in France, where his passion for sports began at a very young age. He is a high-level trainer in swimming, athletics, gymnastics, skateboarding, fitness, weightlifting, powerlifting and personal training.

He currently holds a Master's Degree in Sports Science and Nutrition as well as diplomas and certificates in various sports such as swimming, gymnastic, athletics and physiotherapy. His studies also include mathematics, physics and computering science. His experience in the field of sports is extensive. He has worked as a gym manager, a private trainer for celebrities and high-level executives in Paris, sports project manager, sports association and federation manager, and a university sports coach.
Since moving to Seychelles in 2007, Zaher together with Ziad Mekdachi created the Science & Sport Association, and later with Clementina Agricole and Janet Georges the Victoria Weightlifting Club and the Powerlifting Federation. He has coached some of the most popular athletes in Seychelles to win gold medals, including Clementina Agricole, Janet Georges, as well as rising athletes with potential to win gold medals at the Olympic Games 2024, such as Ned Azemia.
He has also supported Pro Card Holder, Ziad Mekdachi, training with him, following him, motivating him, providing sponsorship and accompanying him to competitions.
Through the Science & Sport, Zaher is now bringing the very first sports certification program to Seychelles.
Ned Justeen Azemia (born 21 August 1997) is a Seychellois hurdler who specialises in the 400 metres hurdles. He is the current Seychellois record holder in the event. Azemia competed in the 2016 Summer Olympics in Rio de Janeiro in the 400 metres hurdles. He has also competed in two World Junior Championships, an African athletics championships and an African Youth Games. Azemia has also raced over the flat 400 metres distance.
His best performance so far is when he set the new national record in Texas in 2018, in the National Championships where her was second overall with a time of 49.84 seconds on 400 m hurdles. He's also won a bronze in the 4x 100 metres relay at the Jeux de la Francophonie in 2017 along with Dylan Sicobo, Leeroy Henriette and Sharry Dodin in a Seychelles record time of 40.31 seconds, and a gold medal in the 10th Indian Ocean Islands Games (IOIG) in Mauritius in 2019.
As a rising star in Seychelles athletics and showing great potential, Science & Sport wishes him all the best in his sports career with Miami Hurricanes Club.